Frantisek Grochal
Femicare, Center of prenatal ultrasonographic diagnostics, Kollarova 17/A, 036 01 Martin, Slovak Republic.
---
Posting Dates: September 15 - September 30, 2021
A 25-year-old woman (G1P0), from a non-consanguineous couple and with non-contributive history presented to our office at 13 weeks and 5 days of her pregnancy for a routine prenatal ultrasonographic scan.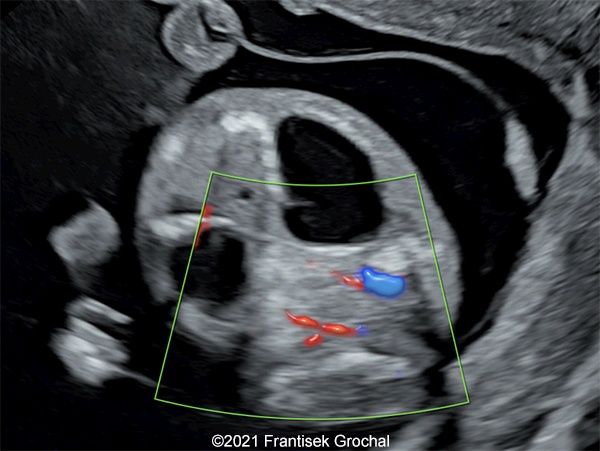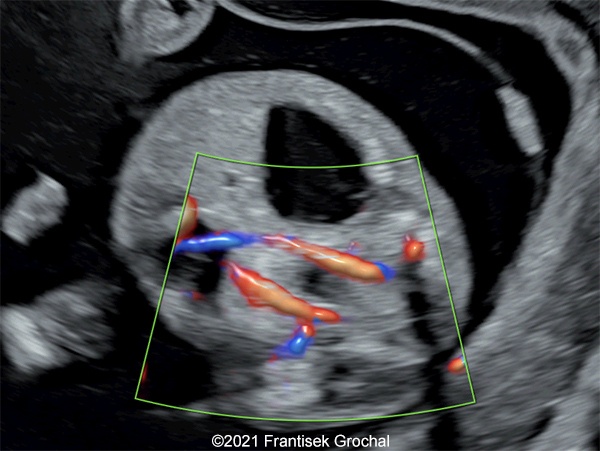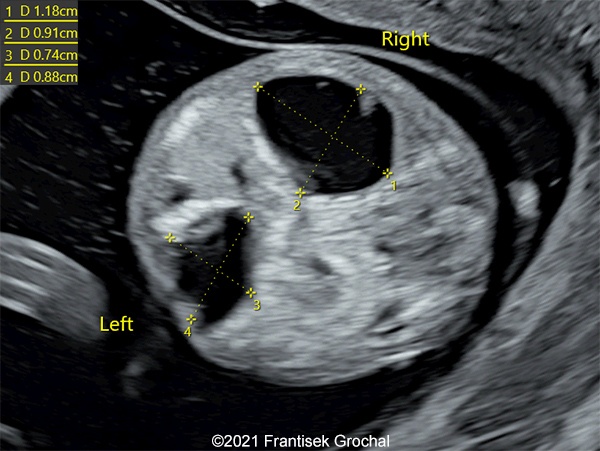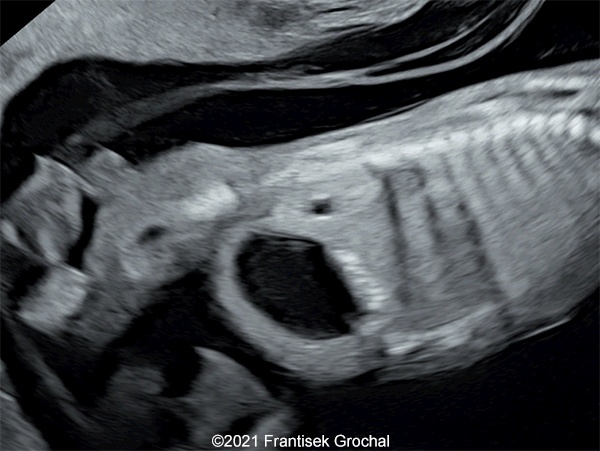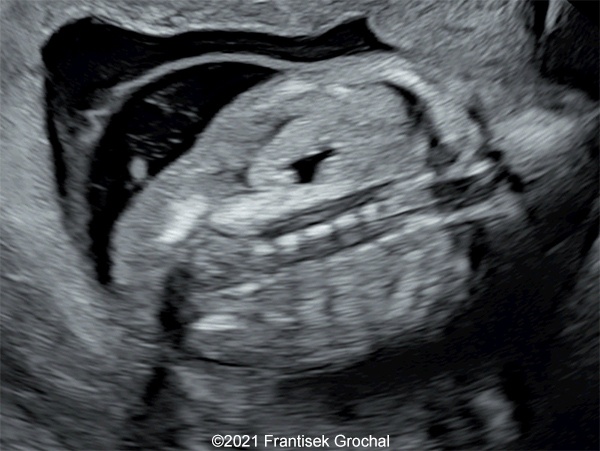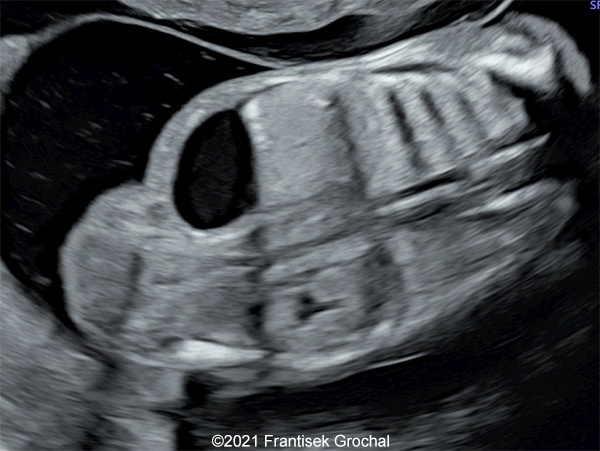 View the Answer Hide the Answer
Answer
Our examination revealed following findings:
Normal fetal growth of the fetus
Male fetal gender
Two abdominal hypoechoic (cystic) structures with slightly irregular borders – both were localized in mesogastrium, one on the right and the second one on the left side (right one 11,8 x 9,1 mm, left one 8,8 x 7,4 mm)
Bowel calcifications were present around the cystic structures
Our presumed diagnosis was double transient abdominal cysts (meconium pseudocysts). Both structures had disappeared later in pregnancy and no anomalies were found at 20 weeks. A normal healthy boy was born at term.
The structural characteristics and typical course of the findings confirmed our presumed diagnosis. Similar, but solitary and huge transient cyst was published here: https://thefetus.net/content/transient-abdominal-cyst/
I would like to thank Dr. Philippe Jeanty for his input and expert advice regarding this case in November 2020.
We appreciate your patience as we review all submitted answers. Check back soon to see if you were correct!
Add bookmark
Bookmarked